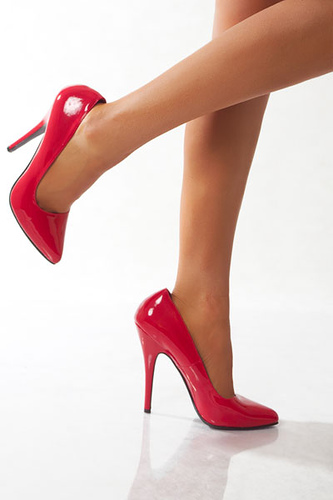 For the last 24 hours, our town has been ablaze with the news, "Last strip club closes, bought by church." It was a sudden decision to close the doors, but a long soul-search for the two brothers who owned the club, another story for another time. When one of the owners began a life of faith, he questioned his business. When his daughter invited him to career day, he knew something had to change. He approached the church with a request and this weekend's story began to unfold.
But for now, I want to process my response to the dancers, or rather their response to the closure.
For the past 10 months I have joined a team of women on Friday nights, entering the club with little gift bags and information on free services at a local medical center. Our desire was to build trust and eventual relationships with the dancers. We believe they could do more with their lives. We believe they are worth more than their bodies.
Ironically, many of the dancers may not agree.
When news broke and TV channels descended, 23 year old "AM" tearfully reported, "It's definitely something I love to do … feeling in control of yourself and feeling beautiful." Many of the women expressed anger at losing their jobs with an underlying tone of feeling betrayed, losing their "family," and genuinely liking their work.
It was shocking.
I am pro human rights. I believe we all have the right to live in safety, to worship freely and whom we choose, to thrive physically and mentally. But do we all have the right to shoot another? Of course, there are limits. Do the women have the right to strip? Do they have the right to live as they desire? Yes...
Yes, but can I rally for them? Are those rights I want to defend? I am incredibly interested in their point of view. Month after month, I have been promoting the right to leave the industry, to end the exploitation of their bodies, the selling of something I deem sacred... but they don't all agree. I knew that, but to hear them say it, again catches me off guard.
How does a woman come to choose to sell her body? To believe that her greatest means of control is wielding her flesh just out of reach of a "pathetic" man? We as a society have failed her if that is the best she can do to feel powerful. There are systemic gender issues at work- a widespread disregard for human dignity.
I am pro human dignity. Perhaps more than rights. Because if dignity is our highest goal, then basic rights should follow. If Yemeni men valued their daughters as valuable members of the community, worth educating and protecting and feeding until womanhood, would 8 year old girls die on their wedding night? If the dancers at the strip club valued themselves as women of dignity, would they choose employment at a dirty, run down club in the seedy part of town, with only an old, ragged fleece to cover up with during smoke breaks? If the "gentlemen" viewed these women as their sisters, mothers, and daughters, would they fondle with their eyes and demean them in their thoughts?
The dancers have the right to be treated and valued as women of worth and dignity. They have the right to feel powerful because men respect them and they are honored as the capable, intelligent contributors to society that they are. They have the right to feel control of their bodies because they can trust that they won't be violated or exploited by a culture of men unable to dignify their fellow gender. These are human rights deserving of my defense.
In the end, more than human rights and more than human dignity, I am seeking shalom. If it brings about a rightness with God, self, others, and the environment, then it is what we should pursue. The strip club derailed shalom in all sorts of ways. For me, I am proud to be a part of a church that has chosen to be a shalom-restorer.